Back
View in AR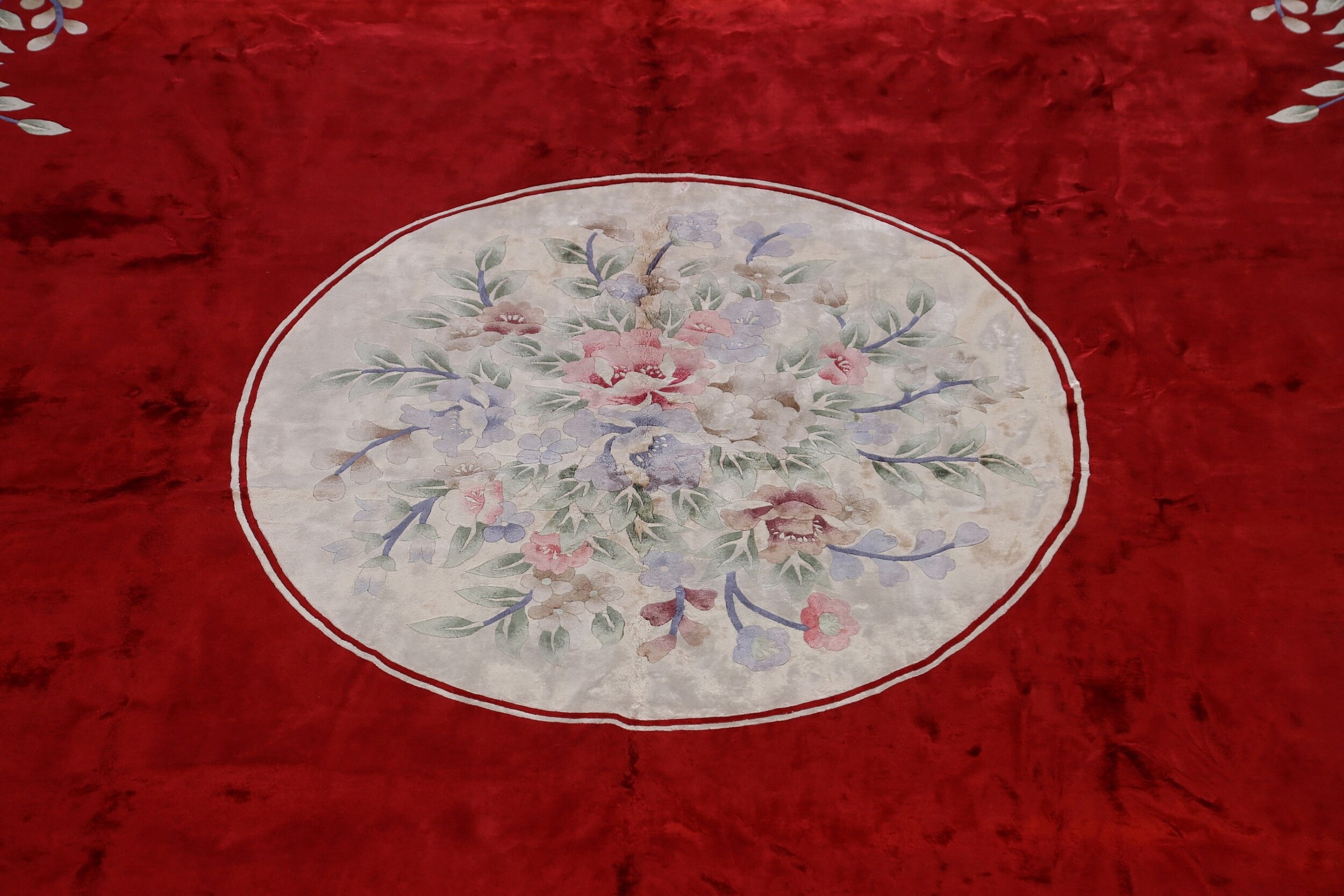 100% Silk Floral Red Art Deco Oriental Area Rug 12x18
$8266
Details
Introducing the Authentic China Art Deco rug, a masterpiece hand-knotted by skilled weavers in China using 100% Silk Material. This rug is in pristine condition, ensuring a new, first-quality addition to your home decor. With dimensions of 17' 9'' X 11' 11'' in feet and 541 X 363 in centimeters, this rug offers ample coverage for your living space. The vibrant primary color of this rug is Red, adding a bold and captivating touch to any room.
At Rugsource, we prioritize your satisfaction. That's why we offer free shipping and a 30-day return policy for a full refund, no questions asked. We believe in bringing warmth and joy to every home by offering beautiful handmade rugs at wholesale prices. With our 100% Satisfaction Guarantee, you can confidently bring this exquisite rug into your home.
Looking to visualize how this rug will enhance your space? Try our Rug Visualizer technology to make the perfect choice. Simply take a photo of the room where you'd like to place the rug using your phone and upload it to our secure server at https://dressmycrib.com/rugs. Our advanced AI/AR-powered technology will seamlessly integrate the rug image into your room photo, allowing you to see static shots of how different rugs look in your space.
Once you find a rug that catches your eye, click on 'View in AR' to experience the rug virtually in your room. Your phone screen will display a live view of your room with the rug overlaid, creating a truly magical experience. Swipe the screen to move the rug around the room or pinch it to adjust the size, finding the perfect placement that suits your preferences.
Don't miss out on the opportunity to bring the beauty of an Authentic China Art Deco rug into your home. With our Rug Visualizer technology, you can confidently make the right choice and transform your living space into a haven of comfort and style.